Date/Time
Date(s) - 21.04.2022
19:30 - 21:00
Location
CPO - Centre Pluriculturel et Social d'Ouchy
This will be a fun, shared reading of "It Had To Be You" by Renée Taylor and Joseph Bologna.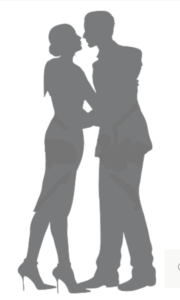 Synopsis
This delightful comedy is about Theda Blau, a failed actress, health food nut, and would-be playwright who wants to find love and success in New York. She meets Vito Pignoli, a hugely successful TV commercial director. By holding him hostage in her flat on a snowy Christmas Eve, she somehow manages to convince him to be her partner both on the page and off.
Anyone can join in…. we'll take turns reading a few pages each of the same part – Theda or Vito.  You don't have to confirm your interest, just turn up on the night and you can read some of the part. No previous acting experience, preparation or rehearsal required, simply some good humour and the desire to try out your voice. It'll be interesting to see how much variety we can get! And if you don't fancy reading, you're more than welcome to come and enjoy the show!
Entrance free. Doors and bar open at 7.00pm.
Public transport:
Lausanne station 10mn walk
metro Délices
bus 2 stop Croix d'Ouchy
bus 25 stop Elysée